ProtoLytic, LCC Achieves HIPAA Compliance with Compliancy Group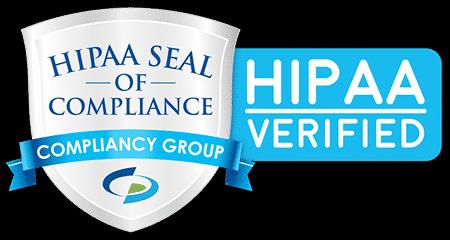 SUMMARY:
PROTOLYTIC, LLC has demonstrated compliance with federal HIPAA regulation by completing Compliancy Group's proprietary 6-Stage HIPAA Risk Analysis and remediation process.


Press Release:
PROTOLYTIC, LLC is pleased to announce that it has achieved compliance with the federally mandated standards of the Health Insurance Portability and Accountability Act (HIPAA) through the use of Compliancy Group's proprietary HIPAA methodology, The Guard® compliance tracking software, and HIPAA Seal of Compliance®.
HIPAA is made up of a set of regulatory standards governing the security, privacy, and integrity of sensitive health care data called protected health information (PHI). PHI is any demographic health care-related information that can be used to identify a patient. If vendors who service health care clients come into contact with PHI in any way, those vendors must be HIPAA compliant.
HIPAA matters to PROTOLYTIC, LLC because it follows a strong code of ethics that ProtoLytic believes in and follows. With HIPAA violation fine enforcement up 400% in recent years and series of high-profile breaches and multi-million dollar settlements that drew national attention, the importance of HIPAA compliance for both IT service providers (BAs) and their healthcare IT clients (CEs) has never been more urgent.
PROTOLYTIC, LLC has completed Compliancy Group's Six Stage Implementation Program, adhering to the necessary regulatory standards outlined in the HIPAA Privacy Rule, HIPAA Security Rule, HIPAA Breach Notification Rule, HIPAA Omnibus Rule, and HITECH. These standards have been heavily vetted against the letter of the law and meet federal NIST requirements. PROTOLYTIC'S good faith effort toward HIPAA compliance through the use of The Guard has been verified by the HIPAA subject matter experts and Compliance Coaches® at Compliancy Group.
94% covered entities failed their HIPAA audits — we do not want our clients to be among them. An average HIPAA fine is now a stunning $1.5 million.
The HIPAA Seal of Compliance is issued to organizations that have implemented an effective HIPAA compliance program through the use of The Guard, Compliancy Group's proprietary compliance tracking solution.
Quote from company.
Clients and patients are becoming more aware of the requirements of HIPAA compliance and how the regulation protects their personal information. Forward-thinking providers like PROTOLYTIC choose the HIPAA Seal of Compliance to differentiate their services.
About Compliancy Group:
Compliancy Group simplifies HIPAA compliance so that health care professionals can confidently run their practice. The Guard™ is our simple, cost-effective, web-based solution. Users are guided by our team of expert Compliance Coaches™ to Achieve, Illustrate, and Maintain™ total HIPAA compliance. Visit https://www.compliancy-group.com or call 855.854.4722 to learn how simple compliance can be.
About ProtoLytic, LLC:
ProtoLytic is the leading developer of decision support tools for medical cost management. The company develops a treatment plan using statistical and clinical modeling for the patients based on guidelines and the interdependencies between related diagnosis and patient demographic data, enabling insurance companies, employers and third-party administrators to evaluate, process and fulfill medical service requests quickly and consistently in order to optimize treatment results, improve patient well-being and increase patient satisfaction with care.